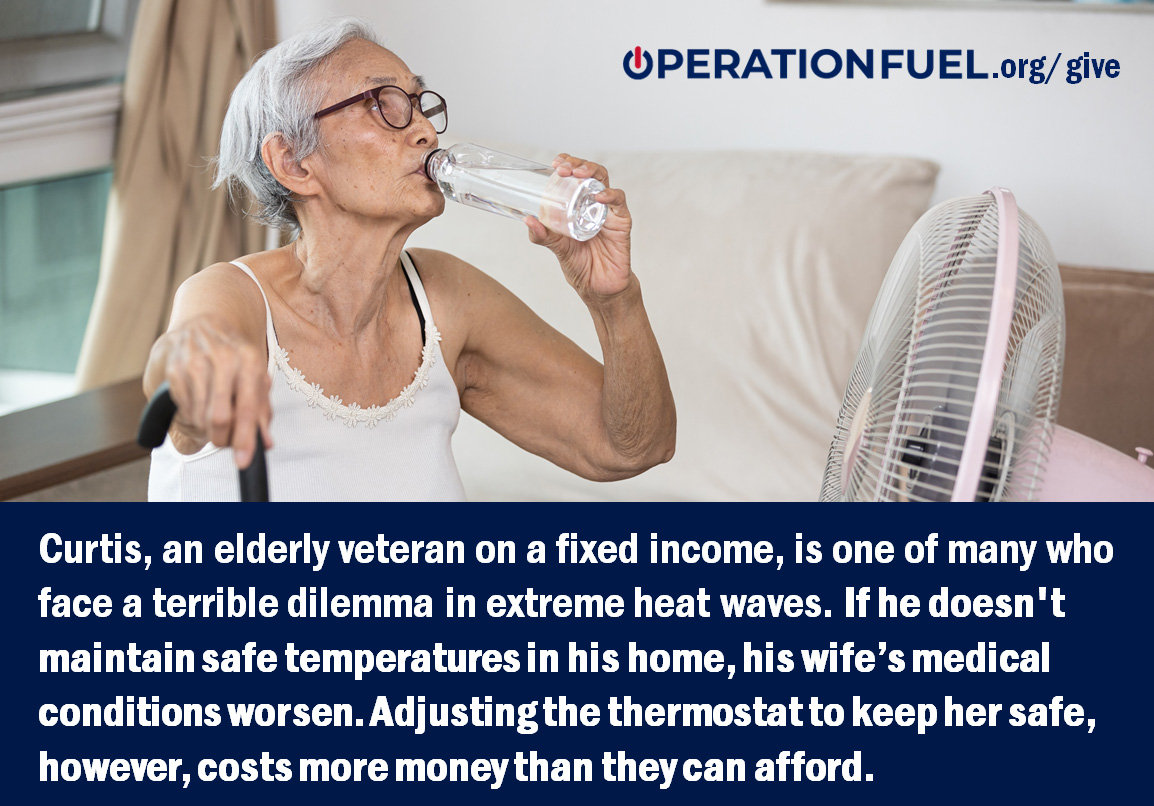 Curtis, an elderly Korean War veteran living on a fixed income, is one of many who face a terrible dilemma during heat waves like the one we are currently experiencing in Connecticut.
If Curtis doesn't maintain safe temperatures in the Southeastern Connecticut home he shares with his wife, her medical conditions worsen. Adjusting the thermostat to keep her safe, however, costs more money than the family cannot afford.
These high temperatures are forcing people on tight budgets to make a miserable choice: turn up air conditioning, which pushes their utility bill beyond their ability to pay, or put up with the extreme heat and risk life-threatening health dangers.
"By the time you've paid for food, medicine, and other basic necessities, there's no money left," Curtis said.
During our bitterly cold New England winters, the need for utility and energy assistance is obvious — but as Curtis' story shows, summer assistance is just as crucial.
Thankfully for Curtis' family and the 400,000 other CT households who struggle to afford home energy costs, people like you step up to help our neighbors in financial crisis.
Your donation to Operation Fuel allows us to ease the burden for families, pay off unpaid balances, and decrease the mental and physical anguish so many suffer as part of the energy affordability crisis.
If you are able, please consider a gift. You can click here to make a secure online donation (one-time or monthly), or you can text OPFUEL to 44321 to donate by phone. Checks can be mailed to Operation Fuel, 75 Charter Oak Avenue, Suite 2-240, Hartford, CT 06106.
On behalf of people like Curtis and his wife, we THANK YOU for using your #PowerForGood!