Do you have unpaid utility balances?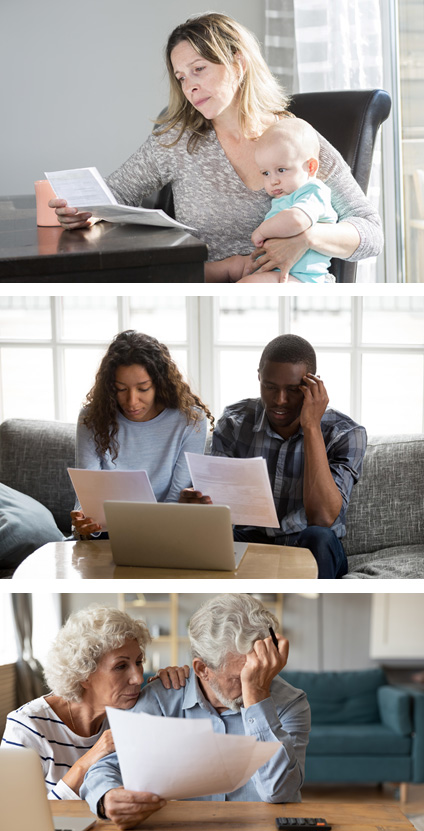 Connecticut's protection against utility shutoffs has ended, effective September 15, 2021.
If you are struggling to pay your electric, water, or other utilities, you can apply for help through Operation Fuel, contact agencies below about help and payment plans, or get coded for Hardship or Winter Protection through your utility company.
Apply for Help from Operation Fuel:
Click here to learn about emergency assistance from Operation Fuel, apply online, chat live online with a specialist, or find a Fuel Bank near you. Spread the word to others about help available at operationfuel.org/gethelp
Ask About a Payment Plan:
FOR HEAT:
After November 1 – ask about the Below Budget Worksheet Program. $50.00 per month if you are on state or federal benefits (SNAP, HUSKY, etc.) or Matching Payment Program
CT Natural Gas: (860) 524-8361
Southern CT Gas: (800) 659-8299
FOR ELECTRICITY:
Eversource: New Start (860) 286-2000
UI (United Illuminating): MaPP (800) 722-5584
How to Get Hardship or Winter Protection Against Shutoffs:

Hardship or Winter Protection coding protects your service until May 1, 2022. Call your electric or gas company to see if you are eligible.
Call your utility company or Operation Fuel.

United Illuminating: 800-722-5584
Eversource: 800-286-2828
Connecticut Natural Gas: 860-727-3000
Southern Connecticut Gas: 800-659-8299
Operation Fuel: 860-243-2345

Ask to be coded "Hardship" or "Winter" protection
Set up a payment plan (see above)
Other Help:
UniteCT: Money toward back rent, and light bill. No shut off while they work on your application.
Energy Assistance: Money toward back heat bill. Call your utility company or 2-1-1.
CT Public Utilities Regulatory Authority: (800) 382-4586. Ask for help getting an affordable payment plan.
For help or more information, you can contact:
Center for Children's Advocacy: 860-566-0836
United Way: 211 InfoLine
Thanks to the Center for Children's Advocacy for putting together this important information.