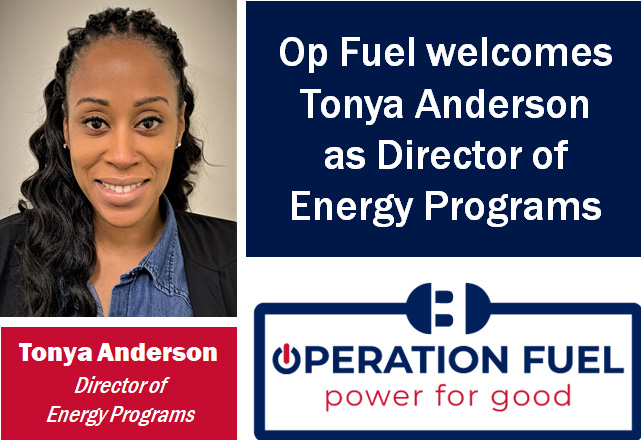 Operation Fuel has chosen longtime social services professional Tonya Anderson to lead its emergency assistance efforts as director of energy programs. Tonya's 16 years' experience in Connecticut's social services networks will greatly enhance Operation Fuel's outreach and response to an ever-increasing number of residents facing energy crisis in Connecticut.
Anderson, of Bloomfield, will provide leadership, direction, and oversight for the organization's energy assistance programs, which help over 13,000 individuals each year with emergency utility and energy costs. Anderson holds a Masters of Education in psychology and clinical mental health counseling from Springfield College and is certified through Cornell University as a crisis intervention trainer.
"I am happy to have the opportunity to be a part of a great organization such as Operation Fuel. Together, we will continue to advocate for low- to moderate-income families, assuring they receive adequate energy and water assistance," Anderson said.
ABOUT OPERATION FUEL: Operation Fuel is the only year-round emergency energy assistance program in Connecticut, providing help with electricity, water, natural gas, oil, and other energy bills to residents across the state. Thanks to supporters and donors, Operation Fuel is able to flip the switch for families, helping seniors, children, and people with medical conditions stay warm, keep the lights on, power devices for cooking and refrigeration, and have access to running water for drinking, hygiene, and laundry. If you need help, visit operationfuel.org/gethelp. To help power families, visit operationfuel.org/give and donate or text OPFUEL to 44321