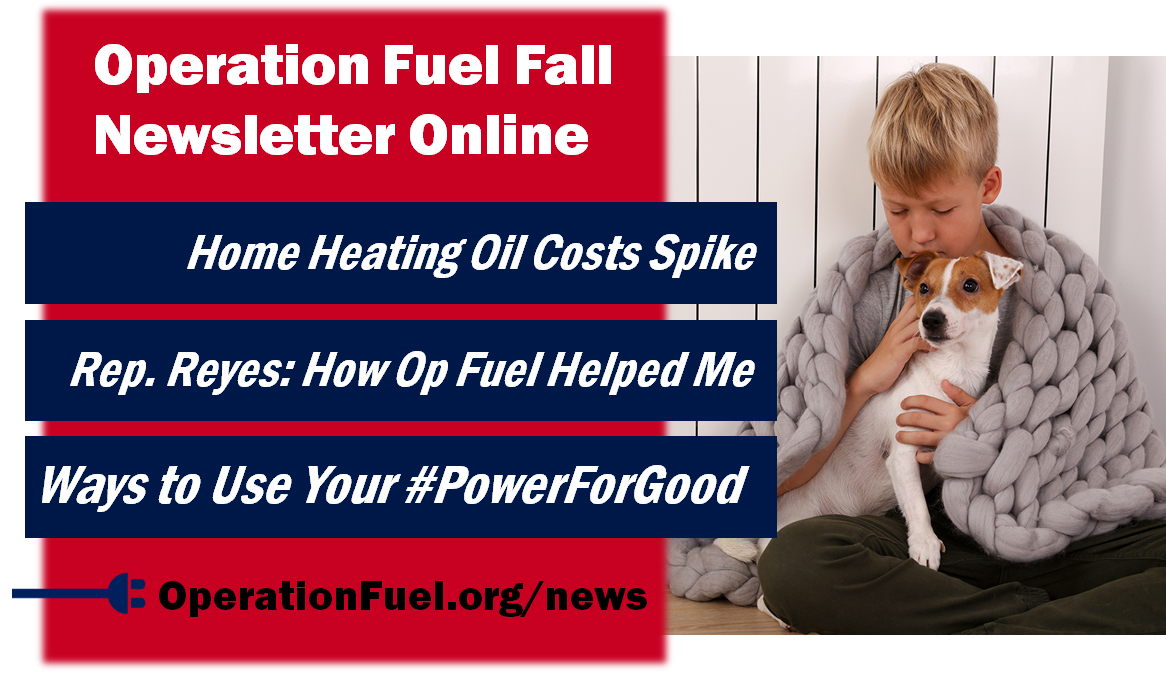 With winter approaching and heating oil prices spiking, Operation Fuel is here to help vulnerable Connecticut residents heat their homes. You can learn about this and more in our latest newsletter, online here.
Heating oil prices spiking – Op Fuel ready to help.
A powerful testimony from CT Representative Geraldo Reyes Jr. about how Operation Fuel helped his family when he was a child.
Stories from people your donations have helped.
A thank you to our kind major donors and funders.
As Giving Tuesday (Nov. 30) and the end of the year nears, there are several ways that you can give.